The film and entertainment industry has long been a popular target for intellectual property pirates.
Misappropriation of in-demand films began during the silent era as early as 1895, when film exhibitors screened movies beyond the dates agreed upon by exhibitors and film producers.1 While piracy of film and entertainment is not a new phenomenon, the Internet has provided pirates with an ideal platform through which to distribute misappropriated entertainment.
One of the film industry's largest companies, Warner Bros., has earned a reputation for using the Digital Millennium Copyright Act (DMCA) to protect its intellectual property on the web. However, the motion picture giant recently found itself in an awkward situation after its anti-piracy partner, Vobile, Inc., flagged for copyright infringement under Section 512 of the DMCA Google search results that linked to Warner Bros.' own website. Vobile uses a program called VideoTracker to identify, track, and flag infringing copyrighted video content online. However, VideoTracker mistakenly flagged Google search result links to several Warner Bros. websites, including the official pages for The Dark Knight and The Matrix, as well as legitimate movie links on Amazon, Sky Cinema, and IMDb. After investigating the allegedly infringing URLs, Google decided not to remove the links.2
Mounting evidence suggests that robo or bot based solutions for identifying infringements, like Vobile's VideoTracker, have substantially increased rates of questionable takedown requests. However, studies also suggest that bots identify infringing content more accurately than do humans. Researchers performing an independent study examined a random sample of over 100 million takedown requests made over a six month period and found that 32.6% of takedown requests made by bots raised questions of validity. The researchers found that 4.2% of the material targeted for takedown by bots did not match the copyrighted material, and that 28.4% raised other validity questions, "ranging from failure to identify the materials in dispute to targeting potentially legal uses." 3 While the bots submitted invalid requests less frequently than humans, the massive number of requests submitted by bots prompted the researchers to conclude that "These percentages translate to many millions of notices in the entire set—for example, the 4.2% translates to about 4.5 million notices."3
Due to issues regarding substantial resource commitment validating takedown requests, and the likely rate of false positives, copyright holders and ISPs alike have expressed dissatisfaction with the DMCA process for flagging and removing allegedly infringing content.
Companies that operate in the entertainment industry must commit substantial resources to staying ahead of the rampant misappropriation of their intellectual property via the internet, and they often turn to companies like Vobile that use automated copyright monitoring programs such as VideoTracker to locate and remove infringing content. On the other hand, ISPs devote substantial resources to dealing with the massive amount of removal requests issued by copyright holders.4 After receiving a 60% increase in removal requests from 2015 to 2016, Google found itself with more than 558 million DMCA takedown requests to review.2 If the rate of invalid requests is anything like those found in the study noted above, then Google would potentially be reviewing and reversing upward to 200 million invalid requests.
The DMCA's failure to substantially reduce online piracy despite the considerable resources devoted to the removal process by both copyright holders and ISPs has caused both groups to call for a revision of the law that takes into account the unpredicted scope of the internet today. The US Copyright Office has responded by requesting input from video copyright owners for a study that will evaluate how effective DMCA Section 512 has been in addressing online piracy and in reducing the number of illegitimate takedown notices. In the first phase of the study, conducted between December 31, 2015 and April 1, 2016, the Office received over 92,000 comments regarding the DMCA. Using this feedback as a guide, the Copyright Office hopes to find common ground among the interests of internet users, ISPs, and copyright holders and to reduce the cost and effort expended by companies and ISPs to protect intellectual property.5
Resources:
[1] Piracy in the Motion Picture Industry – Film & History Journal Vol. 34, No 1., 2004
[2] Warner Bros. flags own site for piracy, orders Google to censor pages – Ars Technica, 2016
[3] Notice and Takedown in Everyday Practice – UC Berkeley Public Law Research Paper No. 2755628, 2016
[4] Lenz v. Universal: A Call to Reform Section 512(f) of the DMCA and to Strengthen Fair Use  – Vanderbilt Journal of Entertainment & Technology Law, Vol. 18, No. 3, 2016
[5] US Copyright Office Section 512 Study – U.S. Copyright Office, 2017
Post
This is the second installment of a series on the root causes of IT project failure. This article covers five of the most frequent causes of actions that appear in IT project failure litigation.
Case
DisputeSoft was engaged by Affiliated Computer Services Inc. in October 2007 in a software project failure dispute involving a traffic violation computer software system.
Post
This is the first installment of a series on the root causes of IT project failure. This article provides a list of 20+ prominent root causes of software implementation failure that will be discussed in forthcoming blogs.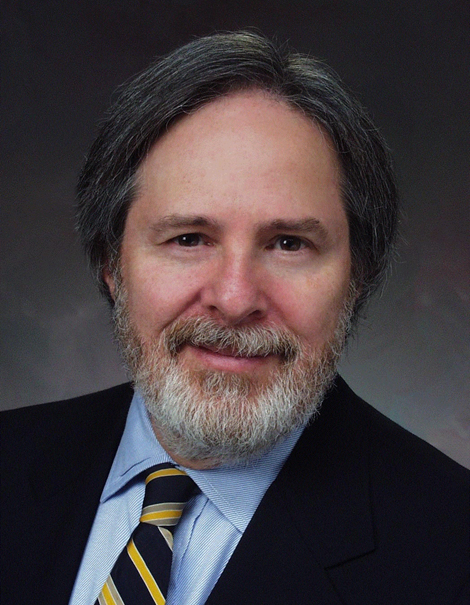 Jeff Parmet is a widely respected IT dispute resolution specialist who has served as a consulting or testifying expert on more than 200 software-related disputes. Jeff serves DisputeSoft clients in the capacity of software failure expert, software intellectual property expert, Internet/E-commerce expert, or computer forensic and electronic discovery expert, depending on the requirements of the particular matter. The hallmark of Jeff's practice is independent and objective technical consulting services leading to advice and/or expert witness testimony involving information technology.