DisputeSoft specializes in liability issues arising in computer software project failure cases.
DisputeSoft's 20+ experts deliver wide-ranging technical consulting services required by counsel to cost-effectively resolve disputes. DisputeSoft's clients include Big Law firms, boutique practices, and sole practitioners who represent Fortune 100 companies, government clients, and corporate and individual clients across all industries in disputes involving software failure, intellectual property, and computer forensics. No matter the nature of the dispute or the type of software involved, whether you represent a plaintiff or defendant, DisputeSoft's systematic, science-based approach and deep knowledge of computer science allow us to assist counsel in efficiently litigating complicated matters.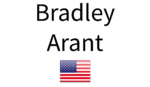 Post
Read T.J. Wolf's article on why it is advisable to consult with your expert before agreeing to protective order terms that may limit your expert's ability to review and analyze code completely and efficiently.
Industries
Explore our software and systems expertise in a few of the many industries in which we have worked.